"I was riding a rollercoaster between excited and nervous during the whole process up to the day of my photo reveal. Through it all I had the positive experience of friends and acquaintances (multiple folks in my circle have worked with Ann Marie before, and all recommended her 100%) and, above all, the honest, supportive, hilarious presence of Ann Marie herself, holding me up and guiding me every step of the way. I am a natural hectic mess (think: late, disorganized, forgetful) and that girl dealt with it all with a professionalism and friendly finesse that I appreciate beyond measure. She helped me see a strength and beauty in myself that I will truly cherish for the rest of my days. I have never before met a photographer (nay, any professional) that has crafted a process as thorough, inclusive, and enjoyable as Ann Marie has. I will be hounding my friends and loved ones til the end of time to do themselves a favor and work with Ann Marie. A deeply transformative experience such as this is priceless."
"Working with Ann Marie was an absolute delight. She listened to my strange ideas (#glitterbutt) and responded with excitement rather than judgement. She was encouraging and supportive while offering guidance and suggestions to make magical photos. I felt so comfortable throughout the shoot, despite being mostly naked the whole time. The time flew by! The entire experience -- from the shoot to the sneak peeks to getting the full album of photos -- was such a thrill. Totally recommend 10/10!" - T.
"Working with you was an absolute joy in every aspect. From the shoot, to the reveal, & the order - every step left me feeling empowered & capable of anything. But mostly, you made me feel beautiful in a way no one ever has. You get me, and you got what I wanted my photos to say. And you put every single part of me into them."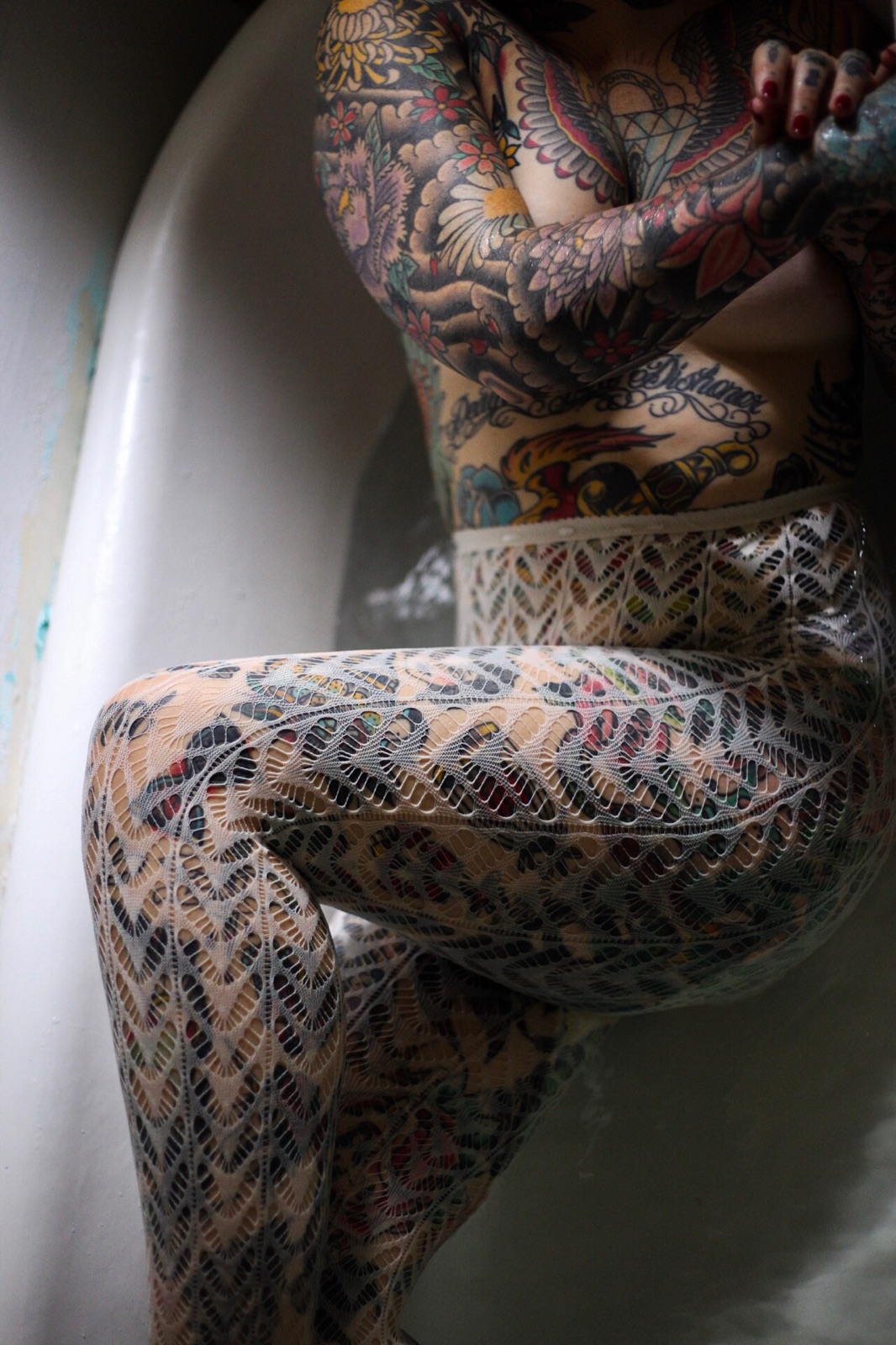 "For really, for sure, you are the best photographer I have worked with in the last 10 years. You make me feel so secure and safe, and you are a literal earth angel." - Drew
"Doing a shoot with you was truly a wonderful experience. Like I mentioned at the time, it was one of those rare moments where I was able to get out of my own head for a little while. It was an odd mix of excitement and calm. I delighted in sharing a part of myself with you as we created some fairly awesome images. I learned a bit about myself and what I'm capable of in the process of the shoot. It's something I'd like to try again in the future." - Jeremiah
Working with Ann Marie was one of the best decisions I could have made on my journey of self-acceptance and self-love. I felt instantly comfortable with her from the moment we had our initial meeting and continued to feel this way throughout the entire process. The genuine love and support she shows to her clients is really beautiful and helps to make it an overall incredible experience. I would (and already have!) recommend her to anyone in my life, but especially those people that are trying to learn how to love themselves and their bodies, more completely.
"It was terrifying, exhilarating, but most of all it was the best thing I have done for myself in a very long time. From the first email to the day of the shoot to the ordering process, Ann Marie was phenomenal. She goes above and beyond to help her clients feel comfortable while stepping out of their comfort zone. I felt such a sense of joy during and after the shoot that would have never been possible without Ann Marie, and the light she brings. She is a true artist who loves what she does, and it shows in every part of the process. Thanks to my experience with Ann Marie, I'm on my way to appreciating the space I take up in the world and knowing that I am enough as I am in this moment."
"Working with Ann Marie Amick was truly a life changing experience. She made me feel very comfortable. I went in with some apprehension, but she created a fun and energetic environment. After a few minutes, all my nerves were gone." - R.
"Honestly this was such a better experience than I ever thought it could be. I know I said it to you before, but I had never done anything like this and am not quite an out and naked kind of person. I was so nervous about the idea of doing this and truly never imagined I could be so comfortable naked! This was such an amazing experience and I will cherish these photos forever (and am already dying to have you take more for other occasions, like some pregnant pics in a few years whenever that comes around). Seriously this was this best thank you so so much!" - Kimi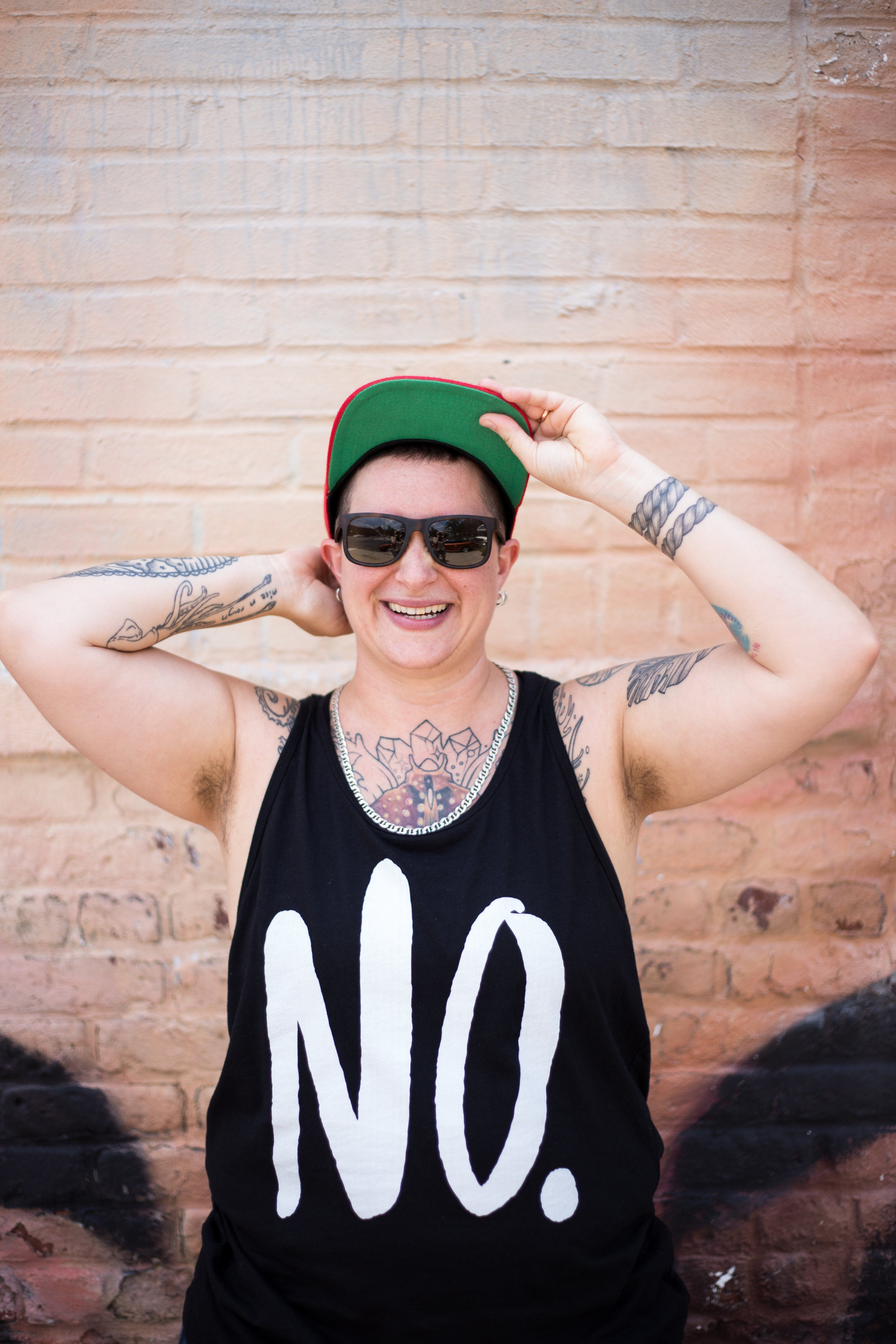 "Ann Marie is wonderful at bringing out the best in you. Despite a meltingly hot day coupled with my own discomfort, she managed to capture me at my strongest." - Katie
"Ann Marie has this way of making everyone she captures feel so comfortable. I was naked all day in front of the camera and didn't really think twice about it. I've seen her previous work and loved how our shoot was a bit different while still incorporating that special something that makes her work her own. We had a lot of fun and she had so many great ideas. She was open to some ideas of my own, so I loved the creative dialogue we were able to have through her photography. I also love that I look like a total badass and she was able to capture a part of me I need to keep reminding myself exists within. I'll always remember that when looking through my shots." - Lionel
"Working with you has been the most rewarding and comfortable photography experience I've ever had. I'm not a model by any means, so getting fully naked in front of someone and having them take your picture takes a lot of trust and respect. Of all my experiences nude modeling you have created a creative space that above all things has always felt safe, there has always been a mutual understanding of trust and respect. And it truly shows in all the photos. You're able to capture people's authentic nature because they're in a moment that is completely free. And that's real special." - Sonia
"I had such an incredible time working and creating with Ann Marie. I felt comfortable as soon as I walked in and that's the key to a beautiful session of creating. Looking forward to creating again and would recommend her to all of my colleagues!" - Ty
"The initial meeting was exactly what I needed - it answered all of my questions, even the ones I didn't know I had. Doing one shoot with you, I could only walk away feeling positive about my body and confident and proud of the work that we created. Classy, tasteful, and provocative all at once - and all uniquely honest to who I am. I never felt artificial in anything that we did - I was utterly comfortable in my own skin. Thank you, Ann Marie!!!" - Erica
"I have been photographed by Ann Marie 5 times. I am someone who has never enjoyed having my picture taken. Ann Marie made me feel so comfortable. The photos she has taken of me are nothing short of magic. She somehow simultaneously captured me looking like me and looking so much better than me. She is a rare talent and a lovely lady." - Zoe
"You create such a welcoming, comfortable, and safe environment in your studio! I wasn't super nervous but I wasn't sure if I wanted to go fully nude or not. Once we got started I was like, 'Yes!!' And we got some BEAUTIFUL images out of it. I was very comfortable in such a vulnerable state." - McKenna
"Working with Ann Marie has been the best opportunity to explore different sides of myself and aspects of my femininity, sexuality, and physicality in a safe space. Every time I see her I start thinking of new ideas for shoots because collaborating with her is such a fun experience."